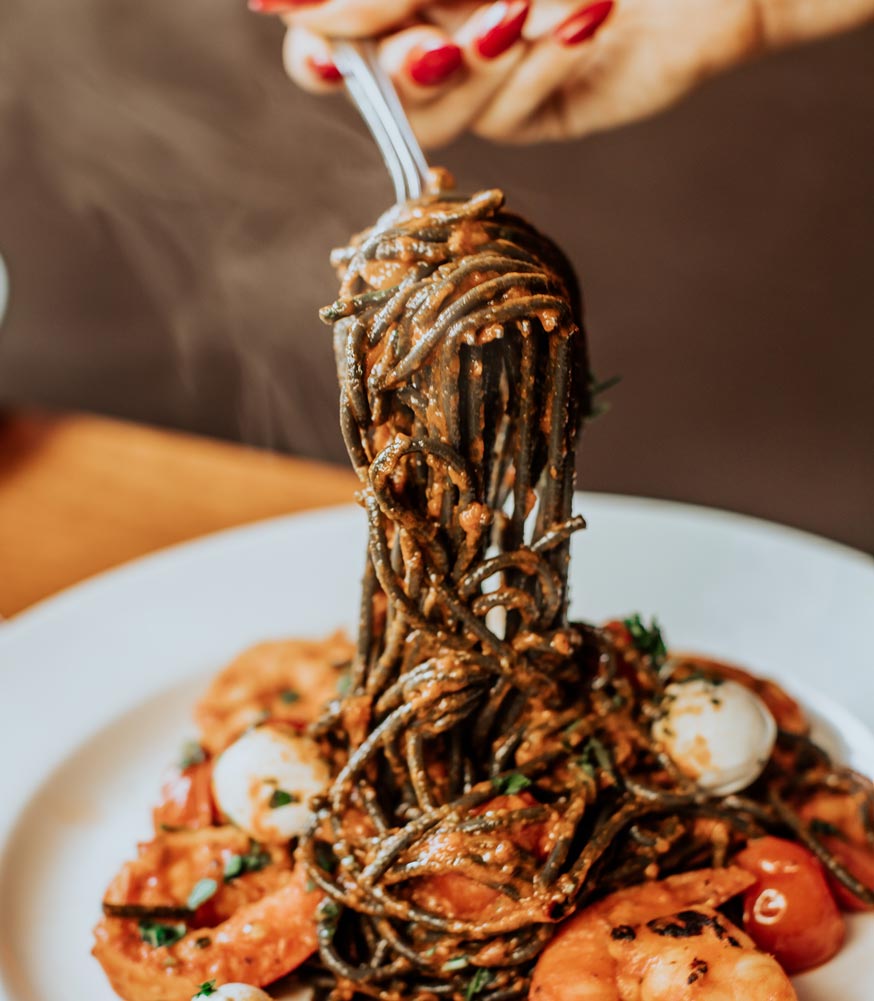 CHEF GREGORIO SILIPO is the Executive Chef at Carmine's Coal Fired Pizza in Jupiter, Florida where he leads the team in creating the ultimate dining experience, including tableside Branzino, flawlessly styled pizza, and perfecting the Italian cuisine.
Our Executive Chef
Chef Gregorio grew up in Milan where he went to the Chef Academy of Italy and later continued his career in Germany. After wowing diners in Europe for over 20 years, Gregorio and his wife decided to make the move to South Florida to open and own his own Italian Restaurant, Il Cioppino Restaurant, in West Palm Beach. Along with many other accomplishments, his restaurant was rated "Top Italian Restaurant" in 2006 by the Palm Beach Post and USA Today.
Once he had great success with Il Cioppino, Chef Gregorio was brought to the Carmine's team where he has thrived bringing each dish to life, creating a seamless combination of a beaming atmosphere, delicious drinks, and impeccable food.
At Carmine's Coal Fired Pizza, he has focused on creating his favorite Italian and Mediterranean-style dishes. With fresh pasta and fish among his favorite things to cook, he has found the perfect home in South Florida and carrying with him, the authentic taste and quality to the menu.
When he's not running the kitchen, he is at home with his wife and sons, who love cooking alongside him. We are thrilled and proud to have Chef Gregorio leading our team as we head into the new decade and we hope you join us for an evening you won't forget – you may spot him greeting guests in the restaurant, Be sure to say Ciao!